An island paradise of seclusion and privacy on Dublin's doorstep: Lambay Private Island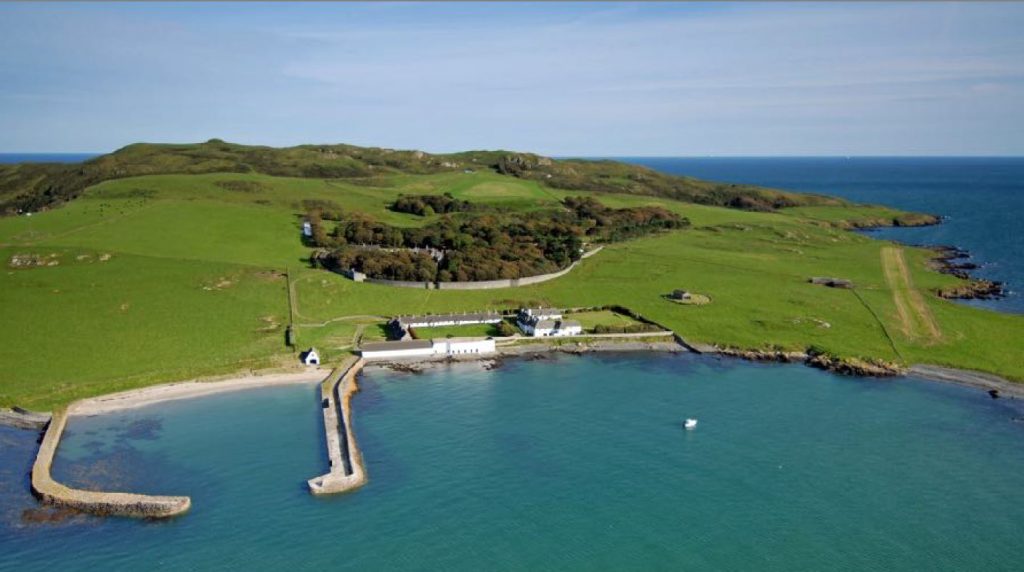 Lambay lies approximately 14 miles north of Dublin city centre but just 3 miles off the coast of County Dublin, and near the picturesque seaside town of Malahide.
The isle of Lambay is the family seat of the Revelstoke branch of the Baring family and home to Lambay Irish Whiskey. It is owned and protected today by the Revelstoke Trust and daily management lies in the hands of Alex Baring (7th Baron Revelstoke), with support from the wider family.
Nestled in the Irish Sea just four miles off the coast of County Dublin, the island is a square mile in extent (660 acres), making it the largest island off the east coast of Ireland.
​​It is a paradise of fine architecture, birds, flowers, cattle, seals, fallow deer and even a mob of wallabies! The island is internationally important as a Natura 2000 site designated for its breeding seabirds and as home to the largest breeding colony of Atlantic Grey Seals on the east coast of Ireland. It holds a remarkable place in European natural history as the site of a pioneering biological investigation undertaken by the naturalist Robert Lloyd Praeger in 1906, as a mutual project with Cecil Baring, during which they found several new species including three earthworms, a bristletail and a mite.
​Entirely off-grid and unattached to the mainland by so much as a cable or pipe, the island is partly run on energy generated by solar panels and a wind turbine that are rigged up to a complex battery system that baffles us at the best of times, but does the job well! The natural spring gives us fresh drinking water year round, which is also used in our very own island whiskey, aged in old cognac casks where they can breathe in the salty sea air.
Source: https://www.lambayisland.ie