Nadine Ferris France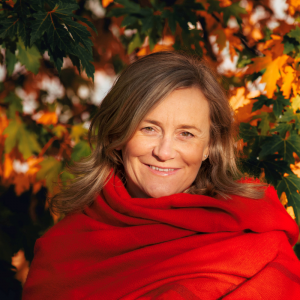 I have lived and worked with communities in Africa and Asia on HIV/AIDS and health for over 25 years. A passionate activist at global, regional and national levels for all these years, I learned the importance of self-care when I hit the floor with the end of my marriage after 15 years. It was clear to me that we don't get a choice what happens to us, but we do have a choice how we cope. As I battled with the grief and loss, the lack of self-worth and my own self-stigma—shame, guilt, negative thoughts related to my divorce, I came to realise through the Work of Byron Katie that it was not what was happening that was causing the suffering, it was truly what I was believing about what was happening. Through inquiry, I started to see that what I was believing was not true. The result of these realisations was compassion, love, openness and gratitude.
I made a decision then to integrate The Work into my life as a daily practice. To learn how to identify thoughts that cause me stress, small ones or big ones and to question those thoughts using the four question and turn arounds of The Work. It has been, and continues to be an incredible journey of self-realisation, inner peace and freedom, and has hugely influenced my relationships and my life.
I qualified as a Certified Facilitator of the Work of Byron Katie and continue to work with individuals, groups and organisations. With a particular interest (and experience!) in self-stigma and shame, that I believe lie at the root of everything, I founded a non-profit organisation working with people living with HIV in Zimbabwe, Vietnam and Ireland - www.beyondstigma.org.
It is my wish to support people to question their thinking through workshops and retreats, and to learn a new way of self-care – a deep, transformational and lasting way to look after yourself. If you would like to experience The Work with me one-on-one, please check out my homepage - www.nadineferrisfrance.com
I am a mother of two beautiful children and we currently live in Ireland (although we love to spend a lot of time in our second home of South East Asia where we lived for 12 years).
Its quite simple……. "I change, the world changes"
Frika Salrein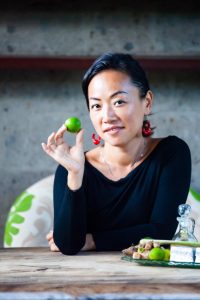 I have been working in non-profit organizations, in the area of women's health and HIV since the year 2000. As a young Asian woman eager to make a change for the better lives of people and fighting for the equity of women, my life as a young adult had been loaded and overwhelmed with work to make a difference.
The work that first made me feel empowered and had given me a sense of purpose in life with its demand for lots of traveling, meetings, tight deadlines and demands, had taken a huge toll on my body, mind and spirit despite granting a comfortable life. Work with long hours was the main portion of my life. I identified myself with the work that I did, it was a subject that very much related to myself but frustration played big part of my work when trying to change policies in broken health systems. There was no mental support or a fallback support in place for me and it also had never been a priority for me.
Besides high workload, personal and love relationship is another thing that influences one's life. Unstable relationships make people feel unlovable and worthless.
Two big traumas in my life happened in 2009-2010:
My personal relationship fell apart - a break–up, I felt unloved, and my life fell apart.
At work, I got a burnout, wrong decisions were made, and my belief in community work was shattered.
I pressed a "reset" button and moved away from all of it. Made a long break but I was bitter and hurt.
This came the time where I learnt about the importance of self-care and self-healing.
For years, I searched for an identity, because all the identities that were attached to me were all crushed.
Since 2010, I have learnt on things that work for me. I did lots of self-reflections and was able to get more in touch with myself which triggered a true sense of well-being. I attended retreats, therapy sessions, read self-help books and found peace and self-awareness through yoga practice. I took a 200-hour certification for my deeper understanding about yoga, for it has given me another humbling effect where I can help others to find their own ground and self-awareness. The Work of Byron Katie has touched me in many ways; I have experienced the strength of The Work, when we start to question our own thought that makes us suffer.
Now I am a mother of two young kids. Given the opportunity and life's responsibility to nurture these two little people, understanding the importance of self-care, healthy eating and healthy lifestyle brought me to take another step, a certification course as a health-coach at Institute of Integrative Nutrition.
I gained a new way to make a difference in life with a holistic approach. I'm so excited to host this retreat with my co-facilitator Nadine and benefit from her background and life experiences as well. It will be a transformational and life-changing retreat for you!